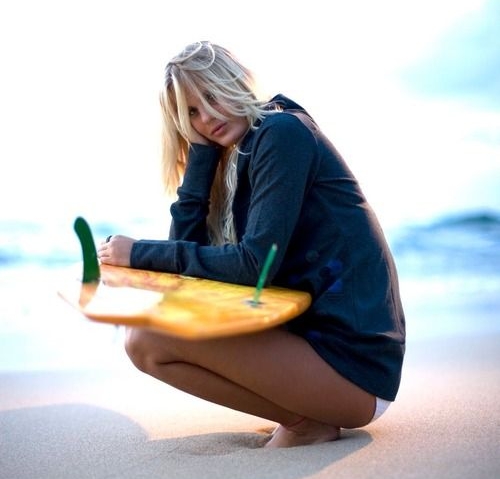 Kim is a surf teacher at Calipso Surf School since 2006. We are really happy to have her in our passionate team. She is a real surf addicted person that adores the waves. Let's see what she says about herself:
"To be really in shape, it's dynamic. It's got to be a lot of different everything, always switching it up. So a good day for me would be hit the gym, do some sort of cross training in the gym and then go surfing and then maybe take a jiu-jitsu class at night or go swimming at night or go stand up paddle boarding in the evening."
Mila is a young talent and has already become the champion of the South Coast of Australia. She tellss the students that everyone can become a true champion if there is a belief. Here is a quote from Mila:
"Like, with one arm I know I can surf, but competitive surfing can be really frustrating, and sometimes you don't do as well as you want to. It can be discouraging at times. But whenever I do get frustrated, I just focus on God."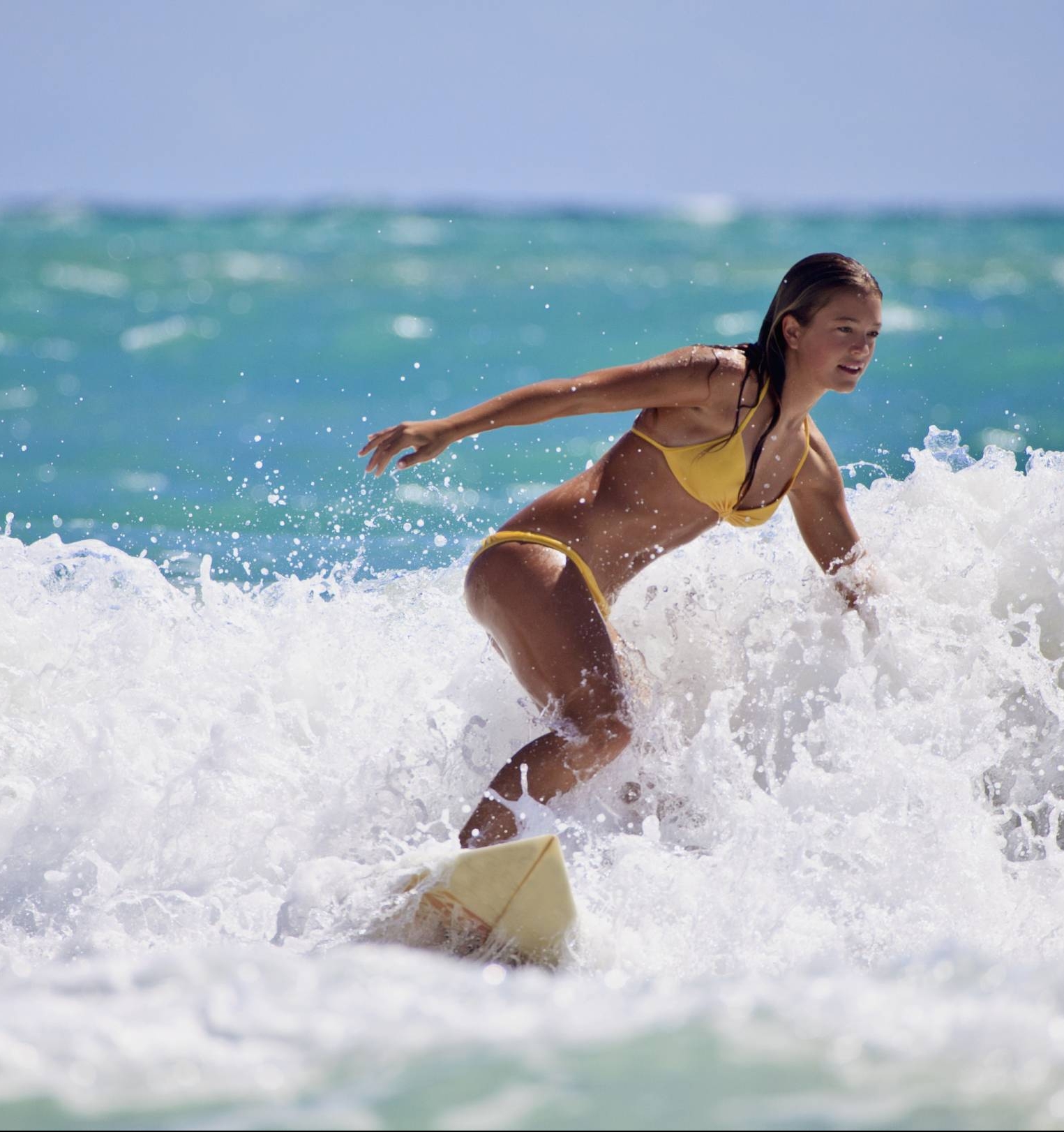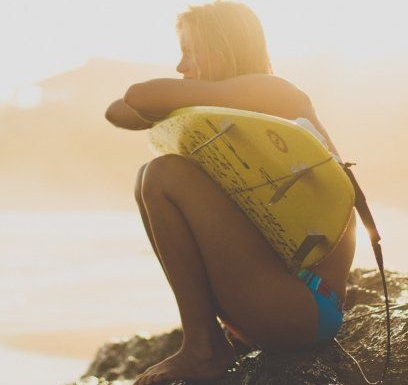 Jina surf from the age of 9. Yes, that's pretty long time. Now she has become one of the cores of Callipso Surf School. We can't imagine everything without her.
"I love going to the beach in the tropics and doing whatever I do - surfing, swimming or being - and the glow when I get a tan that deepens. I walk around with red and gold in my skin and feel like the most beautiful thing on the planet!"
Ana is in love with ocean. Her both parents were surfers too. If you come to our school late
There are so many different elements to surfing. Small waves, big waves, long boards, short boards. This makes it a sport you can share with people. It's not just a solitary thing - it's become a family thing, too. It's about exercising and passing something on from father to son, and from mother to daughter.