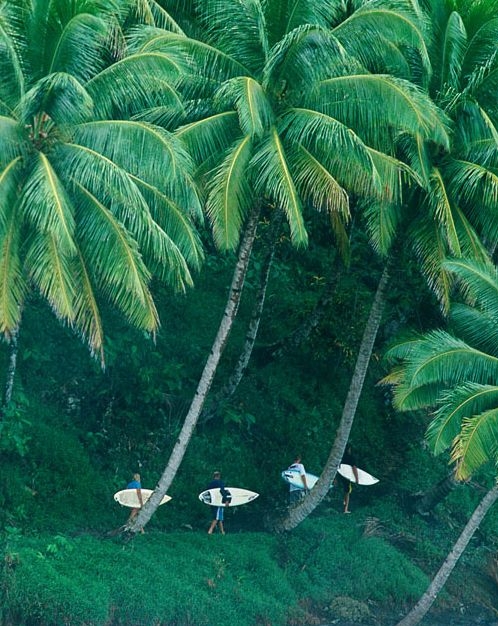 All we love sea in our way. Once the president of USA John F. Kennedy explained that from his point of view.
"I really don't know why it is that all of us are so committed to the sea, except I think it's because in addition to the fact that the sea changes, and the light changes, and ships change, it's because we all came from the sea. And it is an interesting biological fact that all of us have in our veins the exact same percentage of salt in our blood that exists in the ocean, and, therefore, we have salt in our blood, in our sweat, in our tears. We are tied to the ocean. And when we go back to the sea - whether it is to sail or to watch it - we are going back from whence we came."
As we all come from the sea, we are deeply addicted to it. We can't run away from ourselves. We are who we are. Let's catch some huge waves and have fun!
The thing is that we try to bring together all the passionate surfers from around the globe. Let's share the surfing experience with each other, as we are strong together.
Don't worry if people think you're crazy. You are crazy. You have that kind of intoxicating insanity that lets other people dream outside of the lines and become who they're destined to be.
Our surf club was found back in 1992. Since then thousunds of surfers found home at our club. We accept more than 5000 surfers yearly. We offer boards, hotel for surfers and also classes from top teachers.
If you just love surfing and feeling a part of the ocean, than Calipso can become your home too. We are waiting for talented surfers to get in touch, so that we will share the power nature together.
We are all one. Let's get together surfers from all the world. Let's understand the ocean and feel the waves. One love!
We are very happy to finally reopen our Calipso hotel, which is bringing together many passionate surfers from around the globe. This hotel is built only for surfers. Let's have fun together!